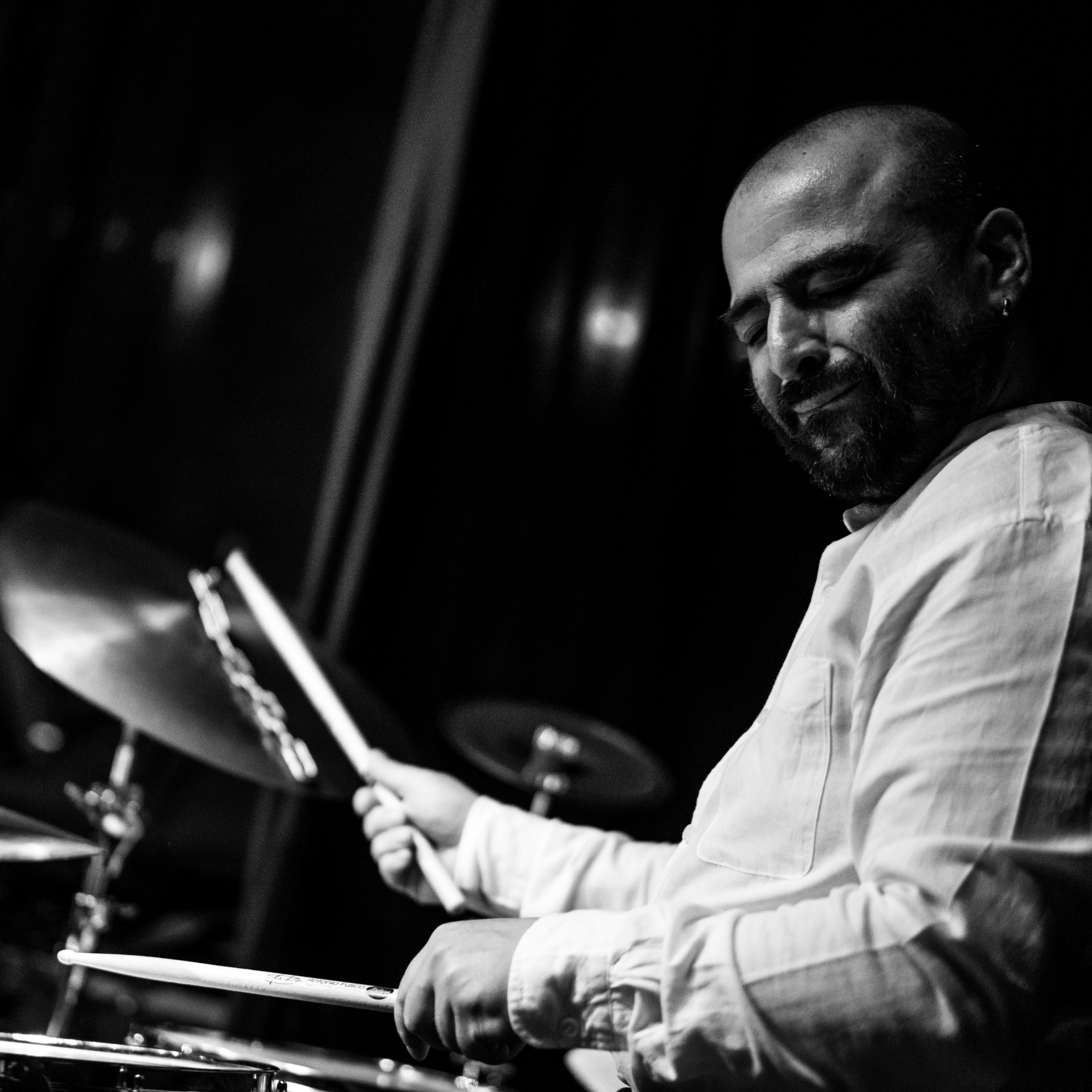 New Semplicity trio ( UK ) / Henrik Jensen FB13 ( UK ) / Pangea Ultima ( DE) / Reem Kelani Band (UK) / A. Fusco PANDA 4ET (CN) / Sejin Bae Trio (CN) / Kristal Organic Trio (CN)
Country / Region : Italy
Antonio Fusco is one of the most important and original drummers of the European Jazz scene. Always supportive and focused on new trends in jazz and music in general, he's currently involved in various European project, including: Giovanni Falzone Contemporary Orchestra, TinoTracanna Acrobats, ReemKelani Band, Henrik Jensen Followed By Thirteen.
In 2011 he founded the project – Antonio Fusco Sextet- Suite for Motian and in 2014 it was released with the Italian label Auditorium Parco Della Musica Records, getting great approval from the national critic. The 2014 is also the beginning of a new trio NS3 project with two brilliant musicians of the UK jazz scene: the pianist Bruno Heinen and the Danish bassist Henrik Jensen. He is the author of the drums method LA COORDINAZIONE (The Coordination) published by Esarmonia Publishing. He was interviewed on several important national newspapers including Musikateneo, Drums and Percussion, Senza Barcode (Web magazine) and JAZZIT.
In 2014 he was mentioned in the new edition of the "New Italian Jazz Dictionary" written by FlavioCaprera by Feltrinelli publisher. Since 2013 he's endorser of CANOPUS drums and since 2014 of the Italian handmade sticks Bacchette MR Drums of TizianoDugnani. He plays with important musicians of the international jazz scene including: Tim Berne, Paolo Fresu, TinoTracanna, PaolinoDallaPorta, Francesco BearzattiTinissima 4et, ReemKelani, Antonio Zambrini, AndrèCanniere, EsbenTjalve and many others.
Currently he's involved with the NS3 aka NEW SEMPLICTY TRIO, he's part of several projects between Germany, Italy, China and UK and actually he teaches jazz drums and ensemble music at the Beijing Contemporary Music Academy.