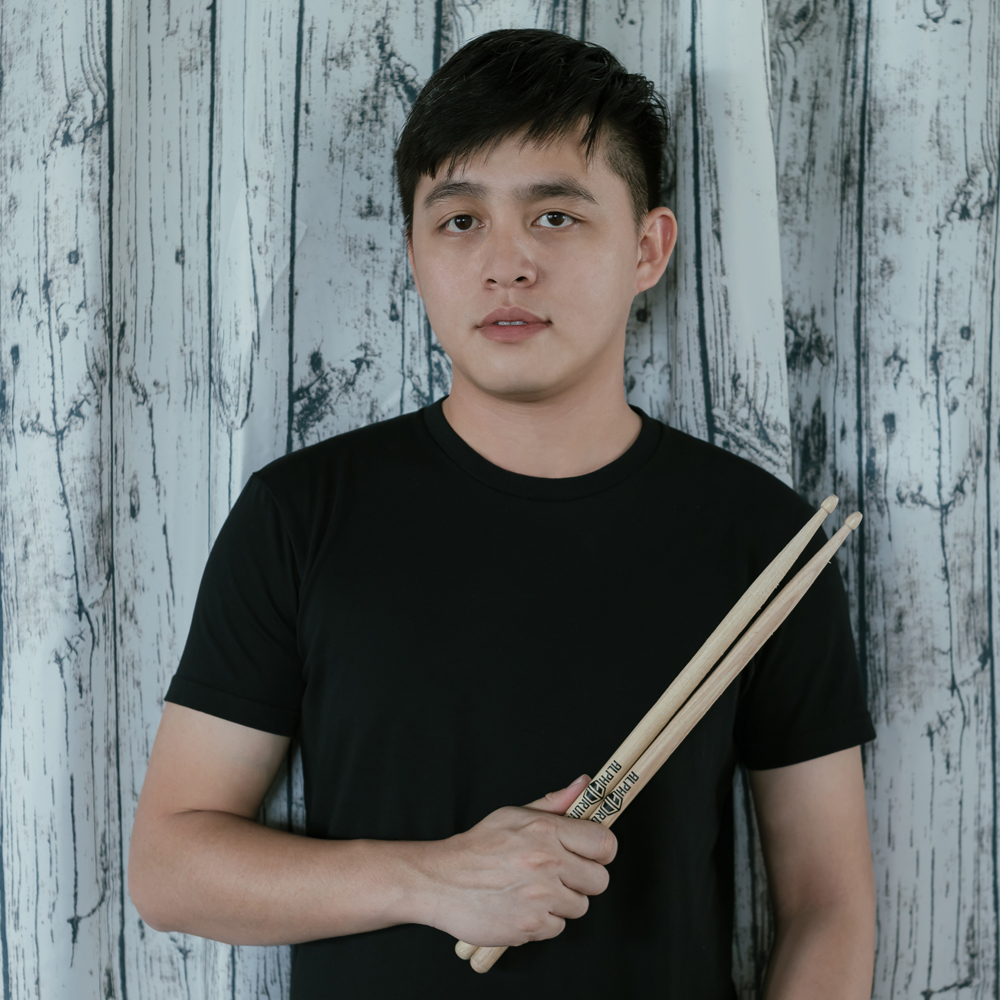 Independent / Educator
Country / Region : Malaysia
BIO

Born on the 9th of June 1988, Edwin Boon started his music journey in Vivekenanda Secondary School Band (VSS Band) percussion section year 2000 till 2006. During high school been invited join Malaysia Instructor Band (MIB) 2003 till 2005. After graduated from high school, Edwin joined others community band called KL PAC Wind Ensemble year 2009 and Batteryhead Percussion (BHP) Drumline year 2010 till 2013 in Snareline and Tenorline, Joined Hong Kong, Thailand and Indonesia, and Local Drum Battle and Performances.
Edwin Boon has become known as one the enthusiasm drum educator and youtube drummer in Malaysia, Examiner and Course Key Teacher (CKT) in Yamaha Music (M) Sdn Bhd year 2009 – 2019, Learn with Mr. Yap Ken Ree for battery percussion arrangement, Mr. Nonami for Band arrangement, Teaching approach and conducting, Mr. Ong Kim Leng for band coaching, band management and conducting.
Besides that, He had drums master class with Mr. Zak Bond from New Jersey in 2011, Mr. Hiroyuki Noritake from Japan in 2012, and Mr.Russ Miller from Los Angeles, CA in 2012. Mr. Akira Jimbo from Japan in 2014, Benny Greb from Germany in 2019. Session drummer live concert tour and album recording for local various artist Joey Leong, Wee Ting, and others, He obtained Yamaha Drums Grade 6, RockSchool Drums Grade 8 and RSL Drums Grade 8.
And he has also been invited to serve as an adjudicator for Great Sound Music "Drum Idol 2011, 13th SJK (C) State Johor School Band Competition in 2016, 16th SJK (C) State Johor School Band Competition in 2019 and Setia Muzik "Drum Competition" 2019. Edwin Boon is the owner and managing director of BOBOS MUSUC STUDIO.
In addition, Edwin Boon currently a local ambassador artist of DIXON Drums sponsor by LBS Music World, Meinl Cymbals, Aquarian Drumheads sponsor by DOREMi Sound and Light, Alpha Drumworks sponsor by Roland Asia Pacific.