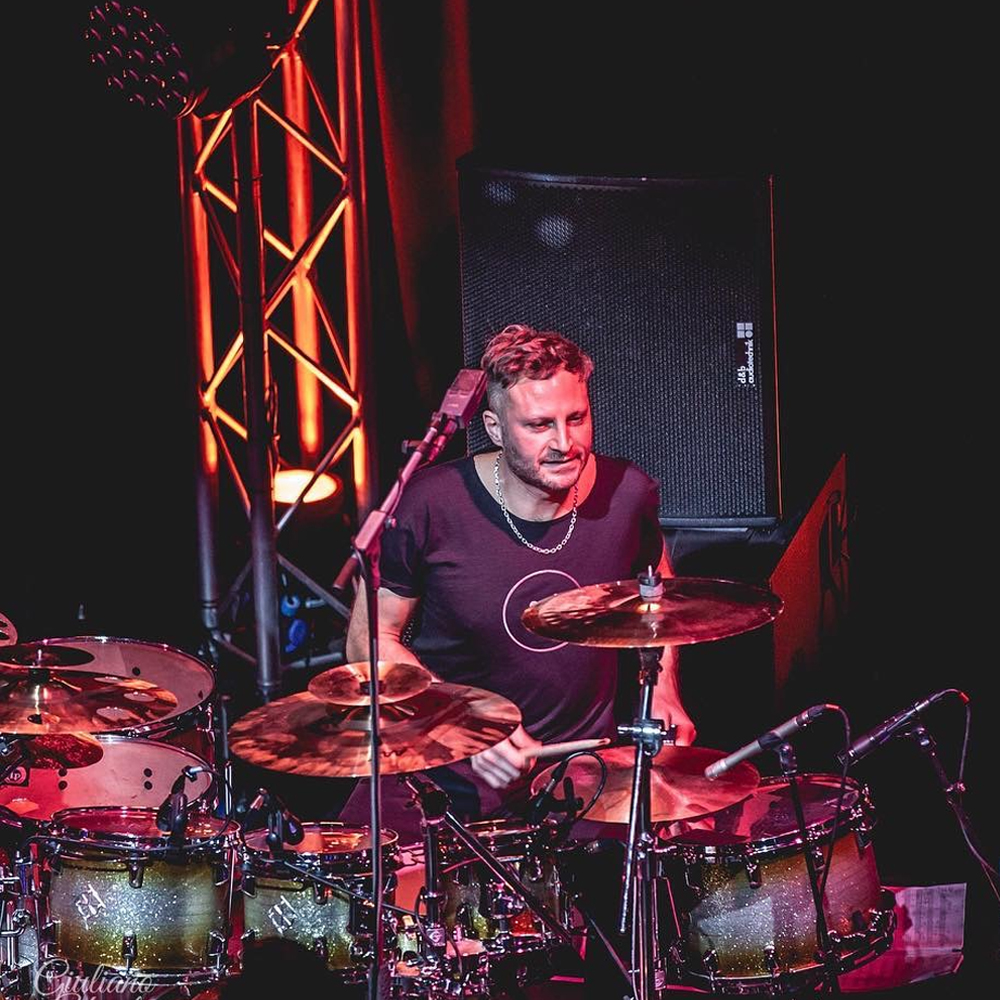 Incognito
Country / Region : UK
Francesco Mendolia is an Italian drummer based in London.
He started playing drums at the tender age of 5, and later attended the Academy of Music 'Santa Cecilia' in Rome. He later refined his technique taking part in workshops with International drummers such as Bernard Purdie, Clyde Stubblefield, Billy Cobham, Horacio Hernandez, Dennis Chambers, Gavin Harrison, Bobby Durham, Tommy Campbell, Peter Erskine, Gene Jackson, Dave Weckl, Brian Blade, Omar Hakim, Tullio De Piscopo, Peter Erskine, Paco Sery, John "Jabo" Starks, Ian Paice and Mel Gaynor.
Francesco is a versatile drummer, gifted with superb technique, who plays with great energy, dynamics and fluency. His main styles are Jazz, Pop/Rock, Latin and Electronic.
He has performed with many artists and on many projects, such as The Ennio Morricone Orchestra, Incognito, Chaka Khan, Leon Ware, Omar, Imagination, Maysa Leak, Jocelyn Brown, Eurythmics, Mario Biondi, Jack Savoretti, Ray Parker Junior, Atmosfear, Terumasa Hino, Hotei, Najee, and many others. He has also toured Europe with 'Thriller Live!', highly acclaimed West End tribute to Michael Jackson. In 2008, Francesco became the resident drummer of Incognito, with whom he constantly tours extensively and has recorded various studio albums, and of their parallel band Citrus Sun. In 2017, he has also formed with the Incognito rhythm section the project Thames River Soul. Through his work with those bands, Francesco has established himself as one of the most prominent drummers on the European scene.
"He is a hard working dynamic character with boundless energy" says Bluey. He is the founder of Studio Uno, which is a music school based in Rome
(https://www.studiounomusica.com). He currently holds clinics in conjunction with Jamiroquai drummer Derrick McKenzie, during which the two also talk about the history of their famous bands.
Francesco is endorsed by prestigious musical instruments brands such as Dixon, Vater, Sabian, Remo, Zoom, Yamaha and Protection Racket.