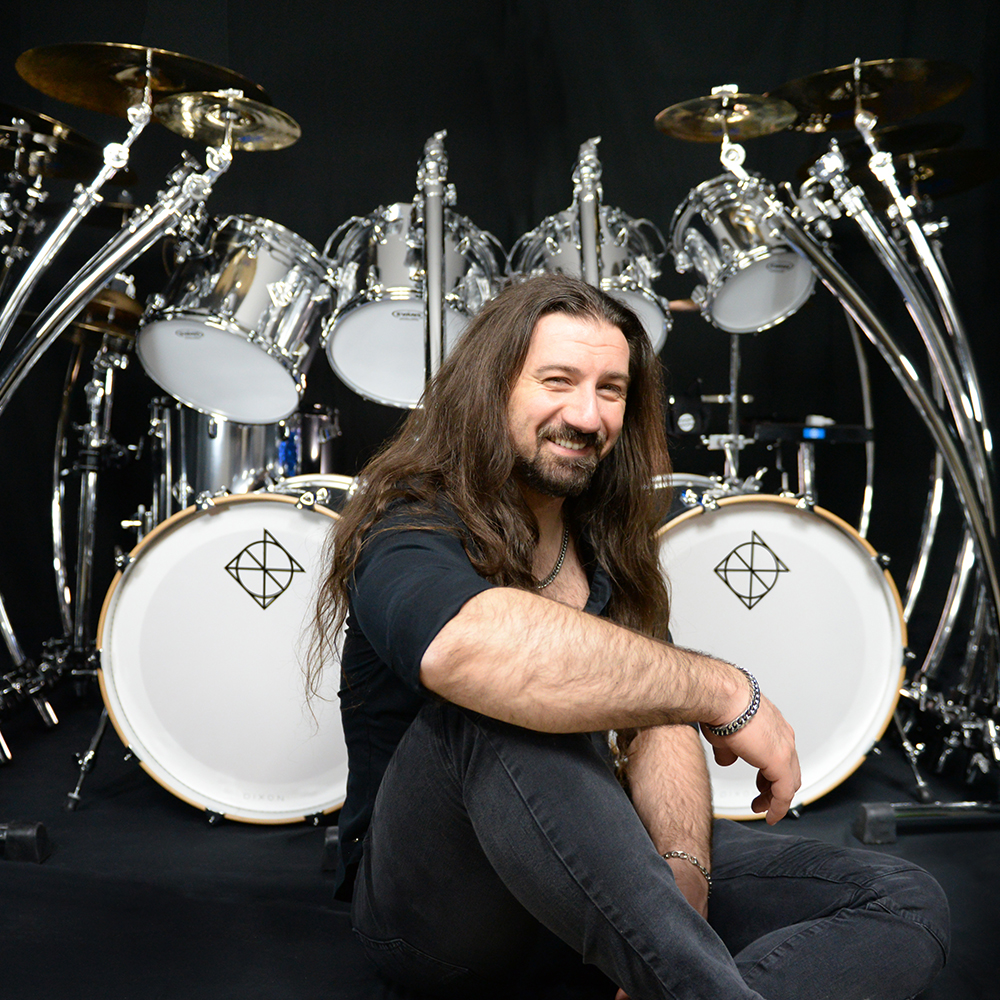 DragonForce
Country / Region : Italy
Born in Torino, Italy, Gee began playing the drums at the age of fifteen. Right from first day of Gee's drums journey, he started to learn the art of the double kick drums style immediately. In 2005, after graduating from the NAM Academy in Milano, he became a drum teacher specialising in Rock and Metal.
Gee has been listening to Metal music his whole life and has developed a strong passion for many style of the genre. In the past, he has played with metal acts such as Braindamage and Kill Ritual, who have helped sharpen his skills and aquired the experience he needed to join DragonForce.
A lover of Italian cuisine, Gee is very passionate in studying all aspects of extreme drumming, from modern techniques to the ultimate expression of this percussive instrument. He loves to experiment and improve his drumming skills everyday, while teaching his passion to his numerous students in Italy and all around the world. He considers himself as an open minded drummer and for him, the study of the drums techniques has NO LIMITS, like his actual drumming.