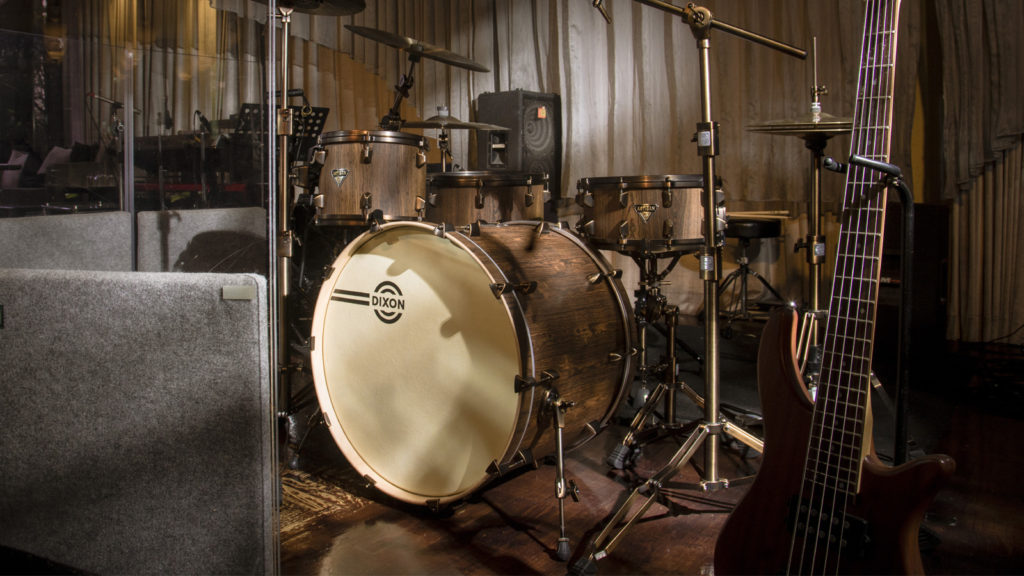 Dedicated to the idea that all drummers share the same quest, Dixon has paired its reputation for quality manufacturing with its high regard for the drumming collective. It's this union of craftsmanship and community that shapes our future, where player satisfaction and interaction go as far as the product, centered on relationships, education and enriching lives.
Whether you play drums or build them, the aim is the same: the ideal look, optimum sound, and ultimate performance. So our development and innovation start from the drummer's prime perspective – behind the drums.
Your Look is as signature as it gets, from drum kit configuration and shell finish, to hardware style and scheme. Whether your setup rates as inside-the-box or out, your instrument raises expectations before the band ever hits the stage. Dixon offers options that will make your friends, followers and fans stop, look and listen.
Your Sound makes the difference, in how you play and the impression you make. Whether you tune for the producer or an audience, versatility is the key. Dixon's craftsmen pride themselves on quality and consistency, building shells designed to respond to any combination of drumheads, tune up easy, and make you stand out.
Your Performance is all that matters when it comes to show time – hardware that holds, pedals that fly, and drums that sing. Whether you drum for work, school or play, reliability keeps the gig and makes the brand, a responsibility Dixon takes to heart.