Fuse Maple Hyperspace 5 pc drum kit demo by Gregg Bissonette
Fuse Maple Snow White Demo
Fuse Maple Hyperspace Demo
Fuse Limited Blade Black Demo
SHELL:
FUSE MAPLE
A traditional shell and stunning finish combination for a striking look and sound. On the inside, Fuse Maples's 9-ply hybrid shell combines both fine maple and mahogany for classic warm tone and versatility, while the outside features remarkable gloss lacquer finishes.
FUSE LIMITED
A limited shell and finish combination for a progressive look and sound. One the inside, Fuse Limited's 9-ply mahogany shell produces a punchy, mid-range sound with great projection, while the outside features the latest in finishes and coordinated highlights.
BEARING EDGE:
45-degree counter cut bearing edges are precision cut for precise contact between the drumhead and the shell's core plys.
DRUMHEAD:
Single ply heads on tom and bass with an Evans USA coated batter on the snare drum.
MINI TOM SUSPENSION:
Mini 2-point suspension for maximum resonance and tone.

Gloss Cement Grey (CG) with white bass hoop

Hyperspace (HS) with satin black/red stripe bass hoop






Natural to Black Fade (NBF)

Ninja Black with Center Groove (NBG)

Magnet (MN) with magnet/orange bass hoop
Blade Black (BB) with black/mirror wrap bass hoop
Bass Drum: 18×22
Tom 1: 8×10
Tom 2: 9×12
Floor Tom: 14×16
Snare Drum: 6.5×14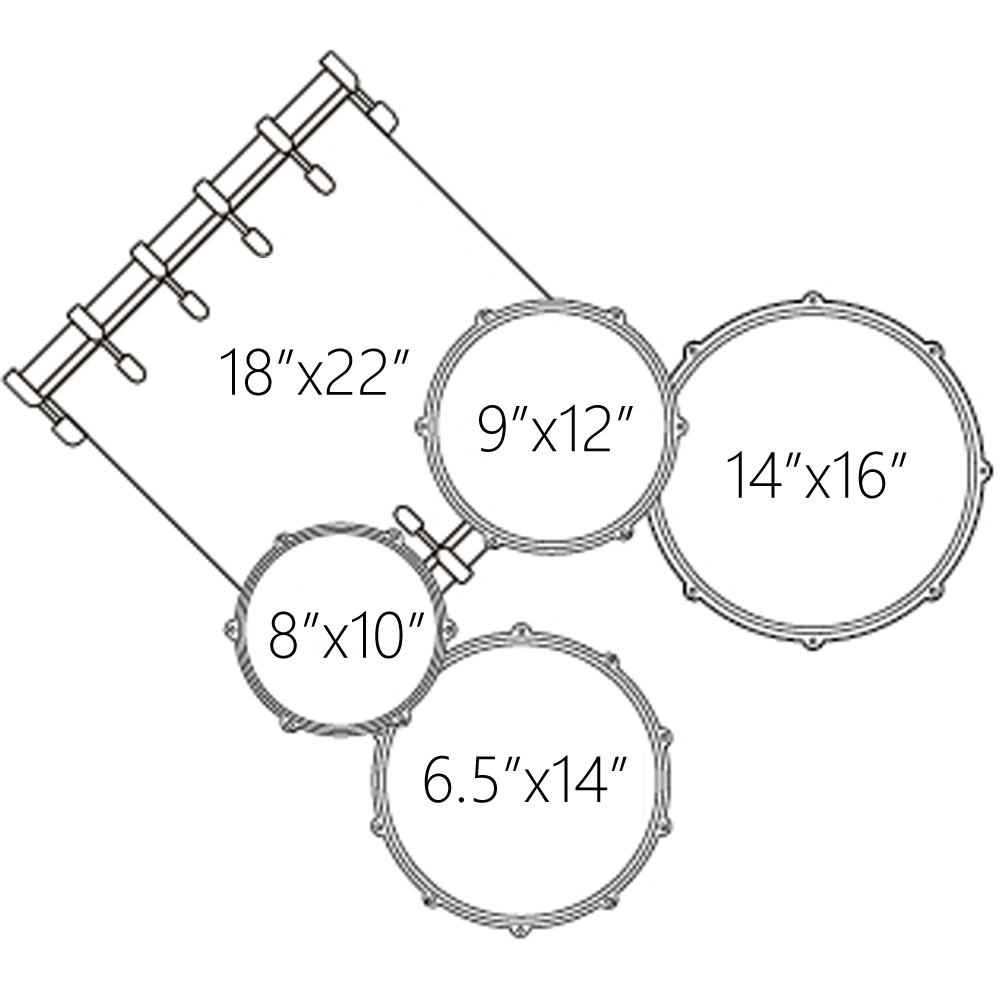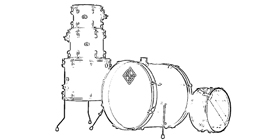 Bass Drum: 18×22
Tom 1: 8×10
Tom 2: 9×12
Floor Tom: 14×16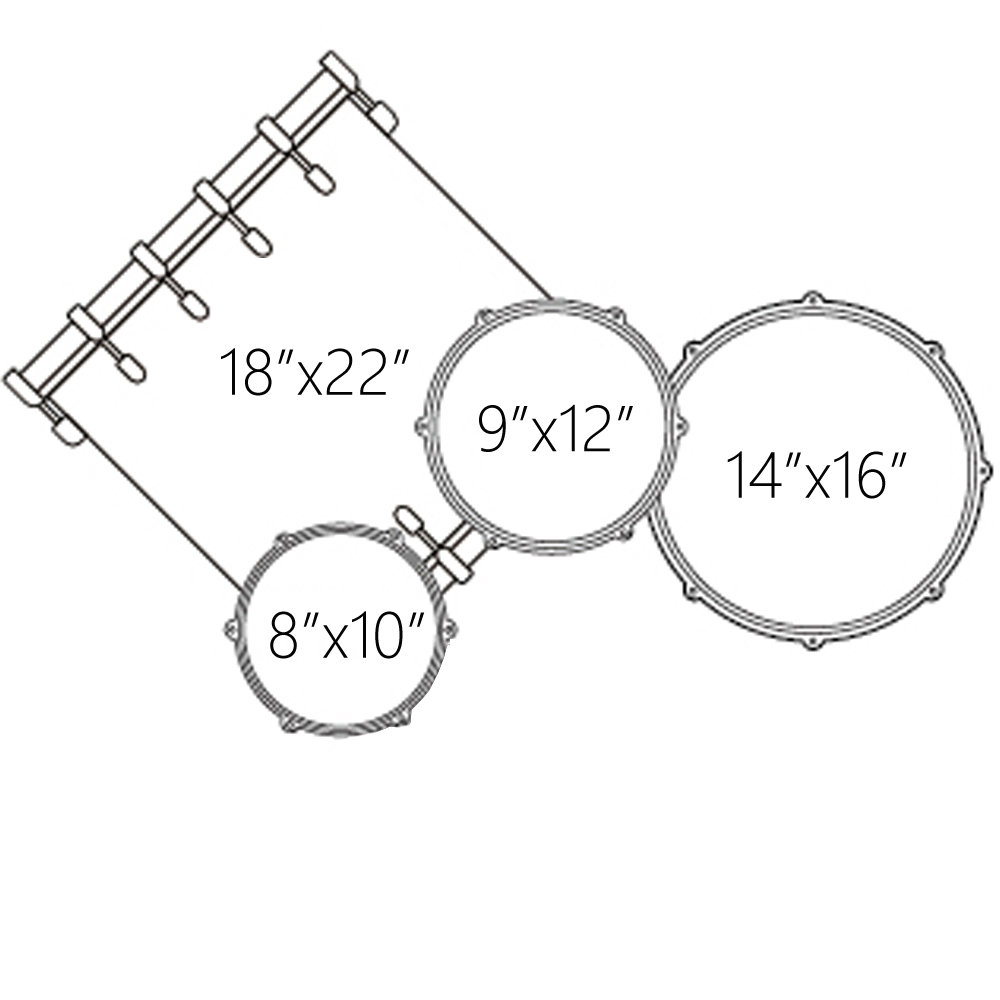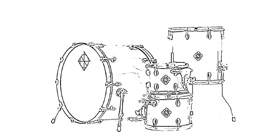 Bass Drum: 18×22
Tom 1: 8×10
Tom 2: 9×12
Floor Tom: 14×16
Snare Drum: 6.5×14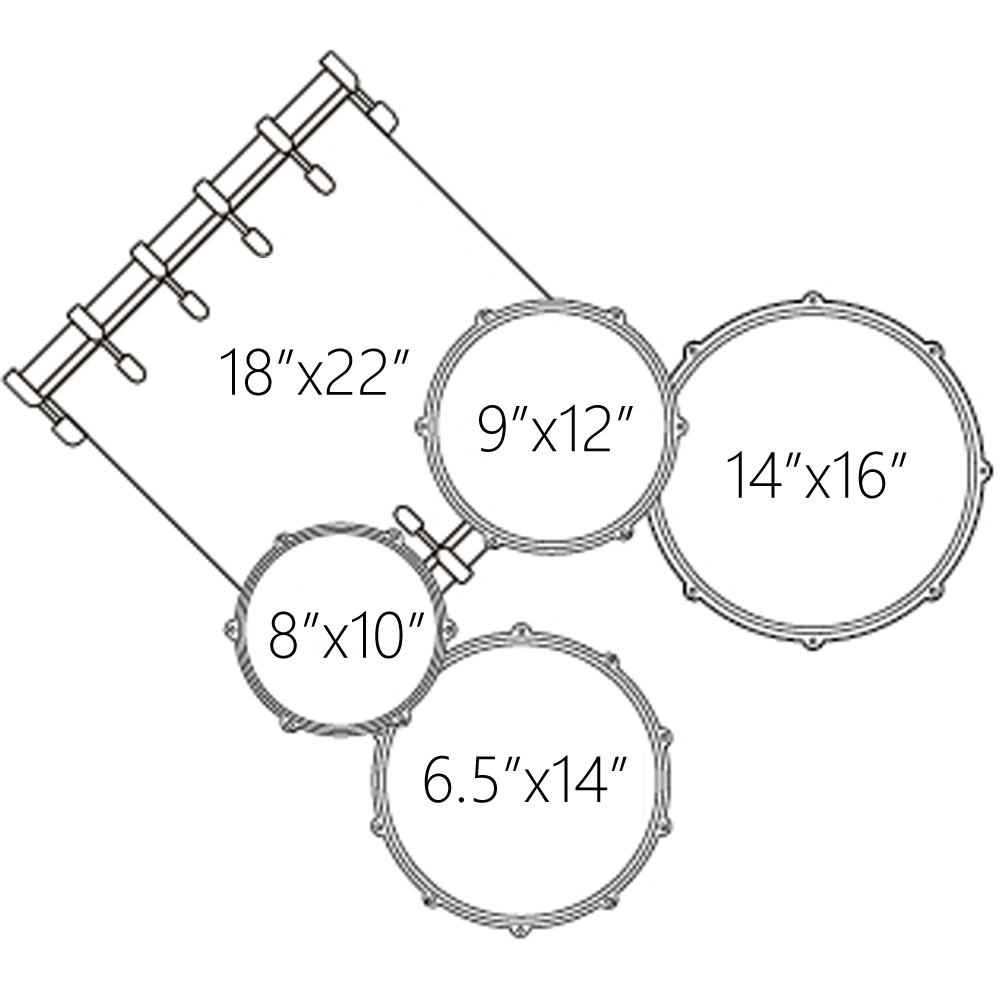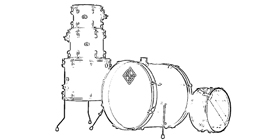 Bass Drum: 18×22
Tom 1: 8×10
Tom 2: 9×12
Floor Tom: 14×16