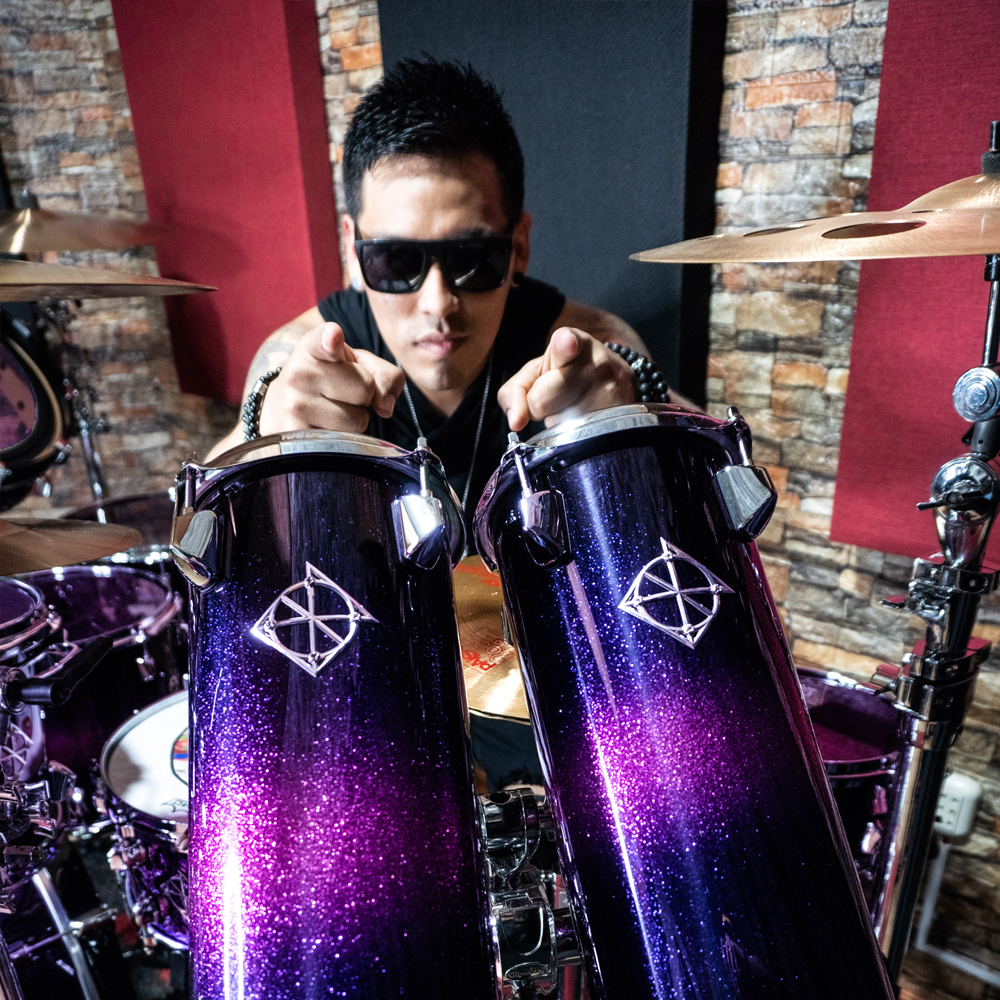 Independent
Country / Region : Peru
Jim Marlow, drummer and percussionist, discovered his passion for music at 8 years old thanks to the encouragement given by his father and grandfather to learn the cajon and the guitar. At age 13 he already stands out as a drummer at his school band where he achieves recognition in interscholastic, district and province level competitions.
Jim begins his formal music education at the "José María Valle Riestra" Music School and years later he joins the Piura Municipal Symphonic Band.
He currently lives in Lima and he is the drummer in the latin rock fusion band called "KY". Jim is also percussionist in cumbia fusion band Olaya Sound System, whose album "Música del mar" was nominated to the "Premios luces" award in 2017, and in 2018 the band was featured in a documentary for the prestigious BBC Global Beats.
Jim has collaborated with Peruvian artists such as Maricarmen Marín, Susan Ochoa, Patrick Romantik, Daniel Lazo, Barrio Calavera, among others. He has also performed along with Luis Fonsi at the opening ceremony of the Lima 2019 Pan American Games.
He has toured domestically and internationally to Ecuador and Chile, sharing the stage with: The Strokes, Deftones, The Offspring, Aterciopelados, Juanes, Auténticos Decadentes, Rata Blanca, Cultura Profética, Bomba Estéreo , Amigos Invisibles, among others.
Jim is proud to be backed by Dixon drums brand and the Kuno bags brand.