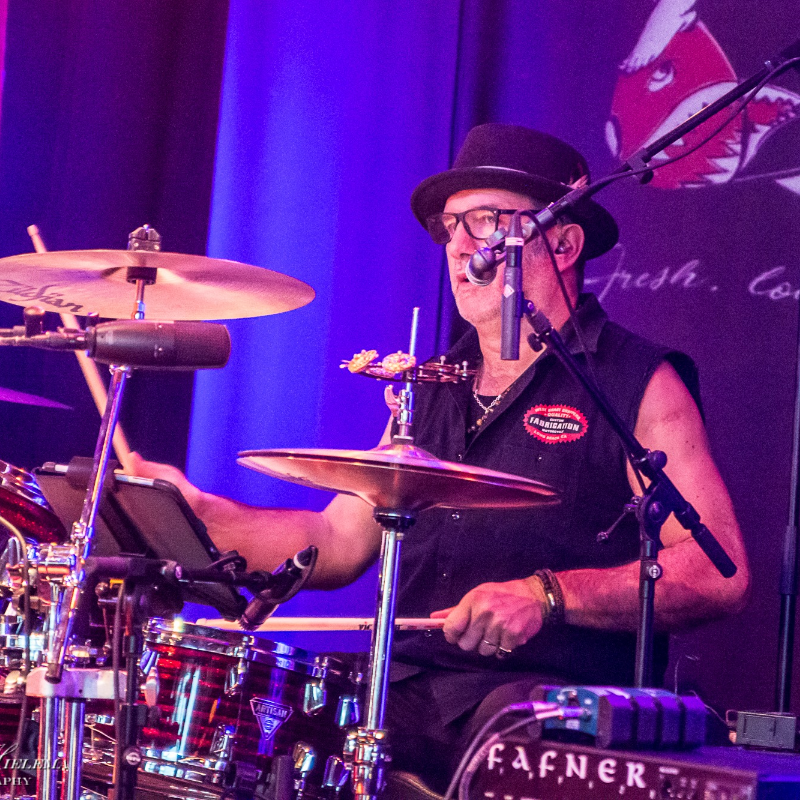 La Bomba
Country / Region : Netherlands
Peter Nelissen is a professional live drummer/singer from The Netherlands. He started playing jazz at an early age and moved on from African music, to new wave and rock to blues and now mainly recording and touring with his own band LaBomba.
Besides performing himself Peter runs his booking agency and tour management for a number of international artists and for their backlines he always uses one of his Dixon Artisan kits.
After he saw and played the deep red Dixon Artisan, American maple at the Musikmesse in Frankfurt in 2014, he sold his other kit and switched to Dixon, getting the kit that was displayed at the Musikmesse.