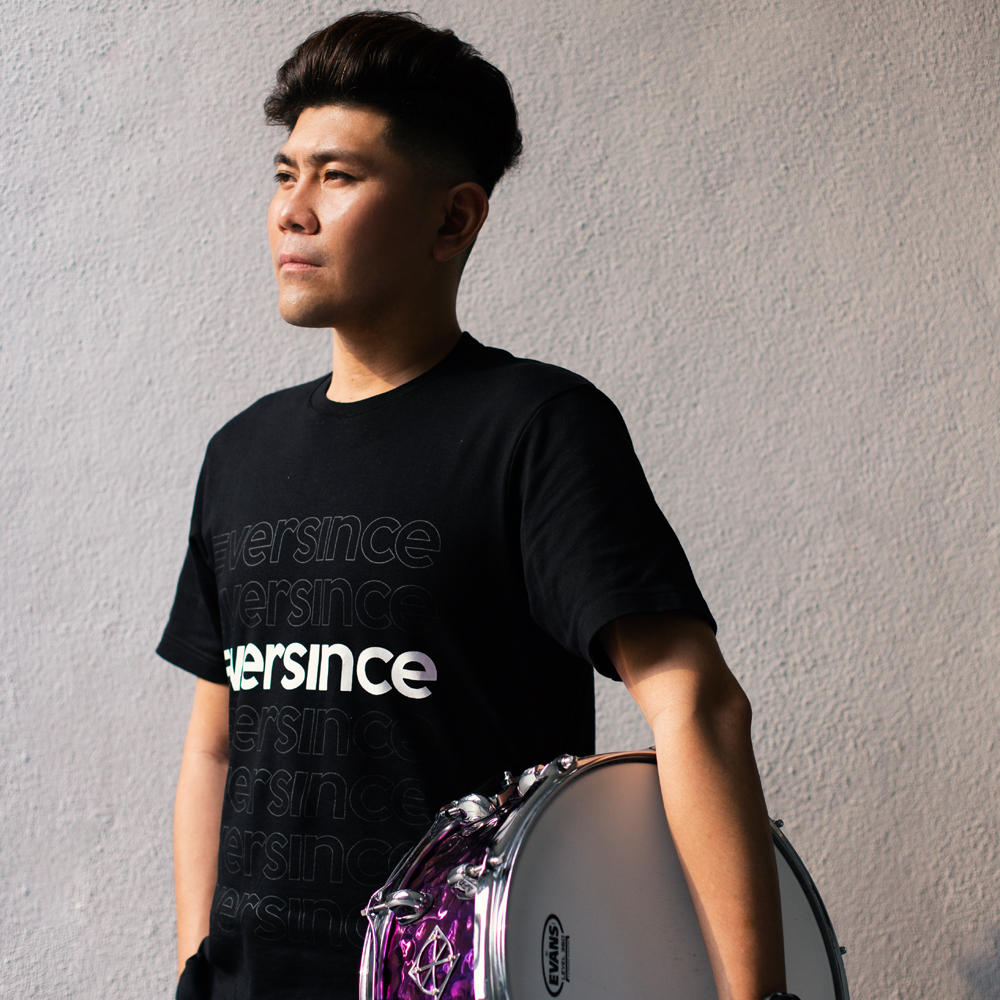 Independent
Country / Region : Malaysia
Vincent is a live musician and drum instructor based in Malaysia. His story with drums started way back when he was just a toddler, grooving with the beats as he was hitting and knocking objects around the house seemed to be his favorite past time. When he was in his primary school, his teacher discovered his talent and invited him to join the school band. From then Vincent started his 3 years music journey playing as a percussionist in school. As he started middle school, Vincent stopped drumming and chose to focus on his studies.
The years drifted away from drumming has made Vincent realized his passion for it still remains. After stepping into society for years, Vincent once again picked up his drum sticks and attended his first proper drum lesson in 2004.
After a few years of enthusiastic learning, Vincent excelled in his exams and being certified by (LCM) London College of Music, Yamaha and Rock School. He then started his teaching journey from 2008 until now. Meanwhile he is also performing live in various club, Bars and special events. Vincent started his own drum school "Dreamroom" in 2017. If you were to say a fisherman can't live without his boat, then the boat is like what drum meant for Vincent.
Ever since Vincent started drumming, like many others, he has tried on many different drums. Vincent finds Dixon drum ease at tuning and it fits his personal preference in terms of tone projection. Besides, Dixon's hardwares are designed to be user friendly which make setting up a breeze for him every single time.
1990 Started Playing School Band as percussion – Drummer
2004 – 2009 Started Learning Acoustic Drum
2009 Took Exam LCM ( London College of Music Examination ) Foundation Grade in Music Performance Drum Kit Grade3
2008 – 2015 Started Teaching at Chopsticks Talent School Kuala Lumpur – Rock School Syllables
2010 – 2015 Started Teaching at – Yamaha Malaysia Music ( Claris Music Sdn. Bhd.) 4 Days a week.
2011 – 2015 Started Teaching at – Yamaha Malaysia Music sdn bhd ( Encord Strand Mall Branch ) – 1 Day a week.
2011 – 13 November Participate Yamaha Drum Camp -Organized by Yamaha Music (Malaysia) Sdn.Bhd.
2012 – 17 September Participate Yamaha Pop Camp -Organized by Yamaha Music (Malaysia) Sdn.Bhd.
2013 – 18 March Proffesional Development Rock School – Participated course of study perscribed in Stylistic Approach
2013 – 27 March Finish Yamaha Grade Examination – Drums Grade 6 ( Distinction )
2013 – 16 SeptemberParticipated course of study perscribed in Rockschool Teacher Course
2015 Started teaching at Yamaha Johor Bahru- MASAI MUSIC CENTRE SDN BHD
2016 Yamaha Drum Key Teacher
2017 – NOW Owner of Dreamroom Music Studio
Perfomance Experience
2009 – 2011 Perform at 32 Bistro , Georapher Pub, Library Pub
2012 Perform at Hangover Pub – 9 Months Join J Rock Black Candy Band – 1 Year
2013 – 2015 Join Malaysia Band – Mobeat
2014 – Dagehui as Mobeat & CHING IT OUT Drummer
– Penang Hip Hop Show as Manhand, Mobeat & CHING IT OUT Drummer
– Drum Backup for Malaysia Artist Band – Manhand
2015 – Penang Tiger Translate Show as Mobeat Drummer
2015 – TedMi Phone Apps – Original Song
Certification
LCM ( London College of Music Examination )
Foundation Grade in Music Performance Drum Kit Grade3
YAMAHA Grade Examination – Drums Grade 10 -6 (Distinction )
YAMAHA Certification of participation – Yamaha Drum Camp 2011
YAMAHA Certification of participation – Yamaha Drum Camp 2012
YAMAHA Grade Examination – Drums Grade 6 (Distinction )
Rock School Professional Development – Stylistic Approach Course
Rock School Professional Development – Rock School Teachers Course
Attended Master Class with Mr. Zak Bond from New Jersey